Carry solutions
PALINOV pallet foot
An alternative to wooden pallets for handling loads
The PALINOV pallet foot is a 100% recyclable cardboard pallet foot used to replace pallet feet and/or wooden pallets or any other type of pallet. Unlike wood, PALINOV pallet feet are not subject to the ISPM 15 Directive.
PALINOV pallet feet can be combined with different bases, such as honeycomb sheets or corrugated cardboard sheets and can, therefore, be used to make pallets of any size.
It is also possible to fix the PALINOV pallet feet directly under the product (Box, POS,...). Combining PALINOV pallet feet under a cardboard box makes it possible to create a lightweight, single-material, 100% recyclable packaging, accepted anywhere in the world and which can be directly handled by a pallet truck or forklift truck without strapping or film-wrapping.
PALINOV pallet feet can also replace wooden accessories used for transport (e.g. timbers placed beneath paper reels)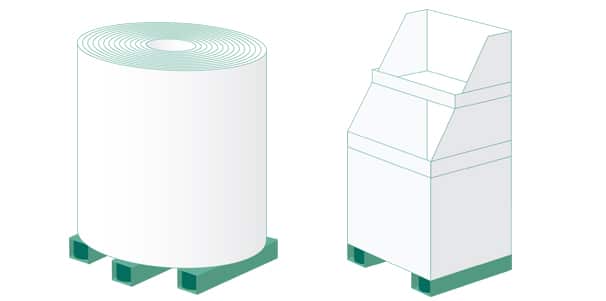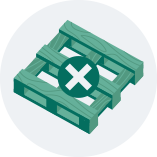 Eliminates the wooden pallet
Our CARRY solutions (Pallrun, cardboard pallets, Slip Sheets) provide an innovative alternative to using wooden pallets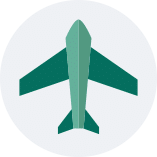 Special air freight
Because they are light in weight, air freight costs are optimised.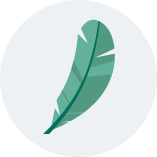 Lightweight
The nature of the materials used makes these solutions lighter than those based on wood or plastic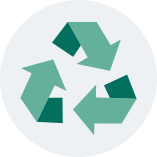 Recyclable
Products made from recycled materials and 100% recyclable thanks to the efficient recovery process in place.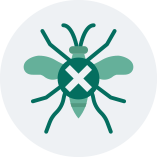 Not subject to ISPM 15 regulations
Our CARRY solutions are accepted worldwide without any restrictions (No more ISPM 15 treatment).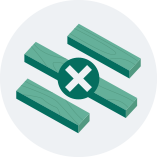 Replaces wooden elements
Corpal solutions make it possible to eliminate wood and its limitations (weight, nails, splinters, ISPM treatment, recycling, etc.)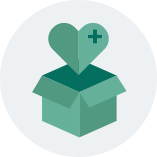 Less physically demanding
Corpal solutions are much lighter than wooden solutions, which makes them more comfortable and less physically demanding to use.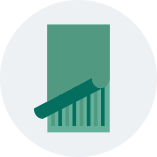 Self-adhesive
These products are offered with a self-adhesive surface that makes them easier to use.
BENEFITS
Support for heavy loads
Friction and impact resistant structure
Lightweight and moisture resistant
Easy to use with the self-adhesive option
Not subject to ISPM 15
Different height options
Free from nails, staples or splinters
100% recyclable
Little storage area required compared to assembled pallets
The PALINOV is the only cardboard pallet foot on the market that combines lightness and a high level of mechanical performance.
FEATURES
The PALINOV pallet foot is available in two heights, and the number of tubes can be adjusted according to the loads to be supported
Have you a question, a project?
We are waiting to hear from you:please contact us!