Carry solutions
TECPAL cardboard pallet
One of the strongest cardboard pallets on the market
The TECPAL cardboard pallet is the ideal replacement for you to adopt when using wooden pallets causes you constraints, and you want to lessen your impact on our environment.
Not only is it very durable, but its light weight will also save you money in air and road or rail transport while reducing your carbon footprint.
The TECPAL cardboard pallet is the ideal pallet for export because it does not require any treatment and is not subject to the ISPM15 guidelines imposed on all wooden pallets.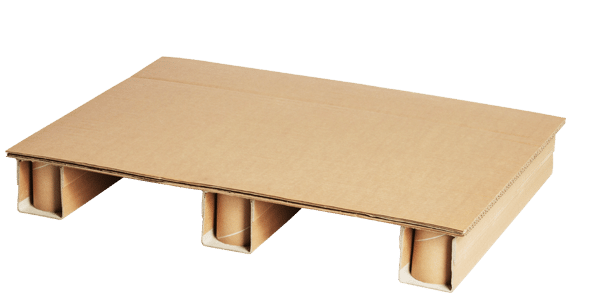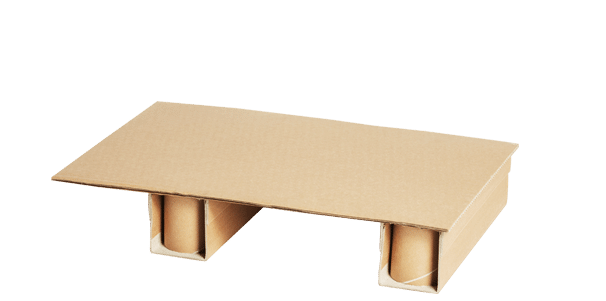 The TECPAL cardboard pallet is available in standard sizes, but can also be made to any specific dimensions the customer requires.
It is available in two product ranges: TECPAL Basic and TECPAL Heavy. Choose the nature of the base used, double-sided or triple-ribbed cardboard for the Basic range and honeycomb for the Heavy range according to your operational requirements and your logistics circuits to optimise the performance/cost ratio.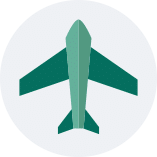 Special air freight
Because they are light in weight, air freight costs are optimised.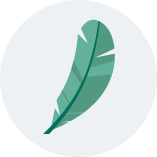 Lightweight
The nature of the materials used makes these solutions lighter than those based on wood or plastic.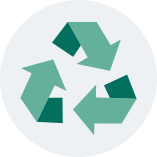 Recyclable
Products made from recycled materials and 100% recyclable thanks to the efficient recovery process in place.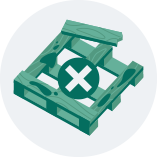 Clean and hygienic
Produced especially for your needs, our pallets are new, they are not soiled by previous use.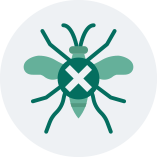 Not subject to ISPM 15 regulations
Our CARRY solutions are accepted worldwide without any restrictions (No more ISPM 15 treatment).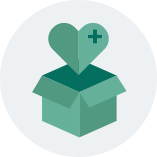 Less physically demanding
Corpal solutions are much lighter than wooden solutions, which makes them more comfortable and less physically demanding to use.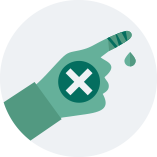 Prevents workplace accidents
The absence of nails, staples, splinters and the light weight helps to prevent accidents at work.
BENEFITS
100% recyclable
Not subject to ISPM-15 Regulations
Lightweight
Moisture, impact and friction resistant
Hygienic
Heavy-duty pallet feet made of laminated cardboard
Very high load capacity
Side impact and friction resistant
FEATURES
Lightweight: 3-6 Kg (Cardboard Pallet) vs 15-25 Kg (wooden pallet)
Less weight, greater transport savings (e.g. air transport)
Suitable for heavy loads
Resistant to side impact and to friction
Not subject to ISPM-15 regulations
Have you a question, a project?
We are waiting to hear from you:please contact us!