Other solutions
DISPLAYCOR
Build single-material and 100% recyclable POS displays with our eco-friendly accessories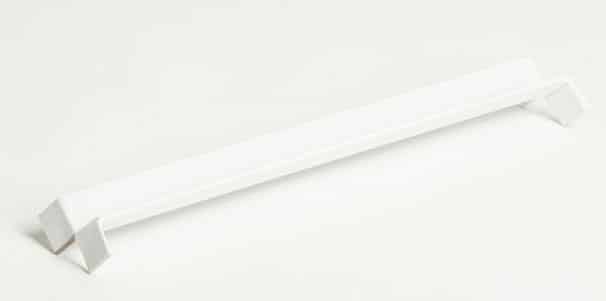 Displaycor was developed to replace traditional accessories made of wood, plastic or metal, and used in corrugated cardboard displays. Displaycors are made from recycled paper and can, therefore, offer single-material and 100% recyclable POS displays. Displaycors can also be delivered FSC certified.
The length of Displaycors can be adapted completely to suit the dimensions of the POS displays, and in fact, the creativity and technical solutions developed by your Design Offices are no longer limited by the standard size of traditional accessories.
It is no longer the POS that adapts to the accessory, but the accessory that adapts to the POS!
Disposing of POS displays equipped with Displaycor is simplified at the point of sale, as the unit can be placed in the paper/cardboard bin without the need to separate the various components as is the case for wooden, plastic or metal accessories.
Displaycors are available:
in the form of an angle with locking flaps (light to medium load)
in the form of an angle with locking notches (medium to heavy load)
in the form of a U-profile with locking slots (medium load and minimum space requirement)
Because of its manufacturing process, prototyping your POS is easier because the production of Displaycor samples is easy and quick.
Displaycors can also be covered with paper with a full flat tint that can work in harmony with the look of your POS displays.
Feel free to incorporate these new accessories into your designs because they are innovative, help to preserve the environment and differentiate your product from traditional designs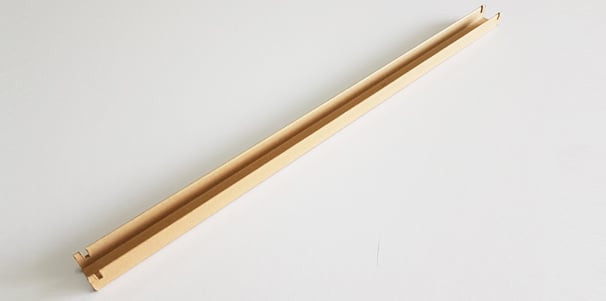 Economical
Replacing wooden pallets with Slip Sheets can save you up to 80%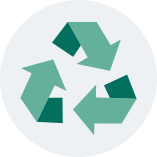 Recyclable
Products made from recycled materials and 100% recyclable thanks to the efficient recovery process in place.
Replaces wooden elements
Corpal solutions make it possible to eliminate wood and its limitations (weight, nails, splinters, ISPM treatment, recycling, etc.)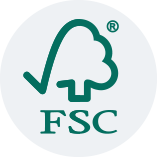 Forest Stewardship Council
CORPAL corner protectors can be delivered to you FSC certified
BENEFITS
100 % recyclable
Lets you make single-material POS displays
Disposal of end-of-life POS products is simplified
Adapts to the design of the POS product
Can be coloured or printed
Can be FSC certified
CARACTÉRISTIQUES
• Displaycor angle bracket with flaps
- from 30 x 30 to 45 x 45
- from 3 mm to 4.5 mm
- length: to order
• Displaycor angle bracket with notches
- from 30 x 30 to 45 x 45
- from 3 mm to 8 mm
- length cut to order
• Displaycor U-profile with notches
- standard size 20 x 25 x 20 x 3.5
Other sizes: please contact us
Length cut to order.
Have you a question, a project?
We are waiting to hear from you:please contact us!