Protect solutions
EDGECOR corner protector
The solution to protect, consolidate and strengthen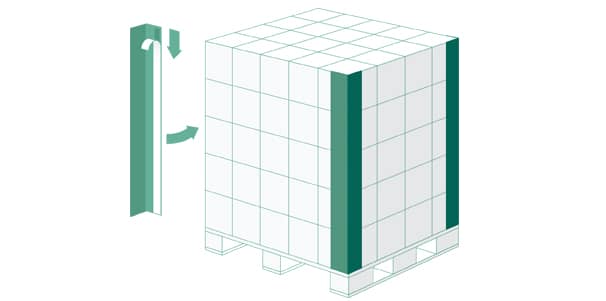 Usable horizontally or vertically, Edgecor corner protectors ensure you have optimal protection in all circumstances.
Whether it is for protection against crushing, stability reinforcement or to increase vertical compression strength, our range of Edgecor corner protectors will adapt to meet your requirements and provide you with the best protection solution.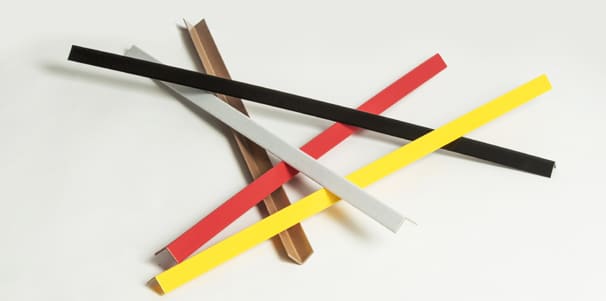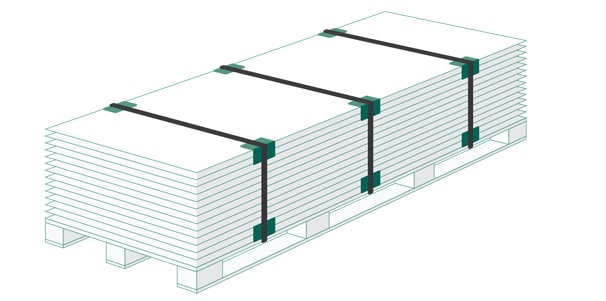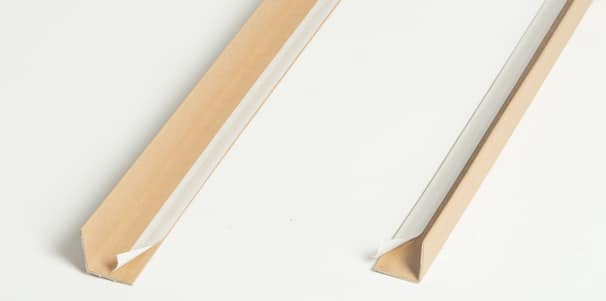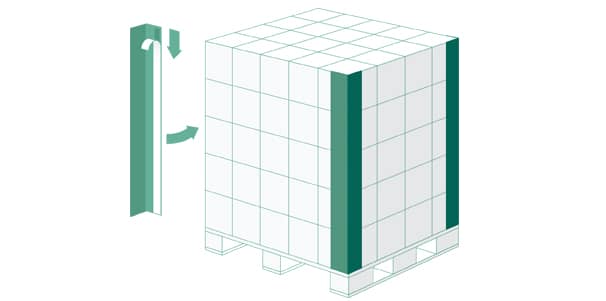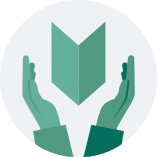 Protects
CORPAL cardboard profiles protect your goods from knocks during handling and transport, as well as from distortion caused by strapping/film-wrapping.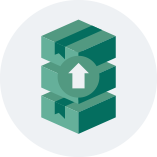 Improved stacking
Their compact composition allows Corpal corner protectors to increase resistance to vertical compression.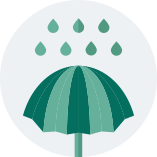 Moisture resistant
The Hydrocor corner protector with its PE cover provides protection against moisture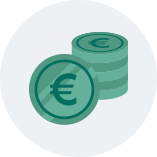 Economical
Edgecor corner protectors save money by reducing the quality of primary or secondary packaging required.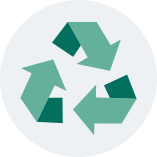 Recyclable
Products made from recycled materials and 100% recyclable thanks to the efficient recovery process in place.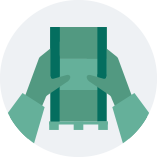 Maintains and stabilises
Corpal corner protectors provide support and stabilise your products thus improving the security of your shipments.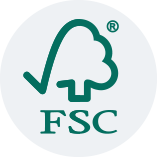 Forest Stewardship Council
CORPAL corner protectors can be delivered to you FSC® certified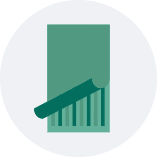 Self-adhesive
These products are offered with a self-adhesive surface that makes them easier to use.
BENEFITS
Eco-friendly
Affordable
100% recyclable
Stabilise your loads
Protect your products
Increase storage capacity
Can be FSC certified
FEATURES
Created using a lamination process, during which several strips of heavy-duty paper are glued together.
Length from 50 mm to 7000 mm
Thickness from 2 to 10 mm
Unbleached, white or coloured
Customisable (2-colour printing)
Wings from 30 mm to 100 mm, straight or asymmetrical
Adhesive option (Adhecor)
Moisture protection option (Hydrocor)
Have you a question, a project?
We are waiting to hear from you:please contact us!